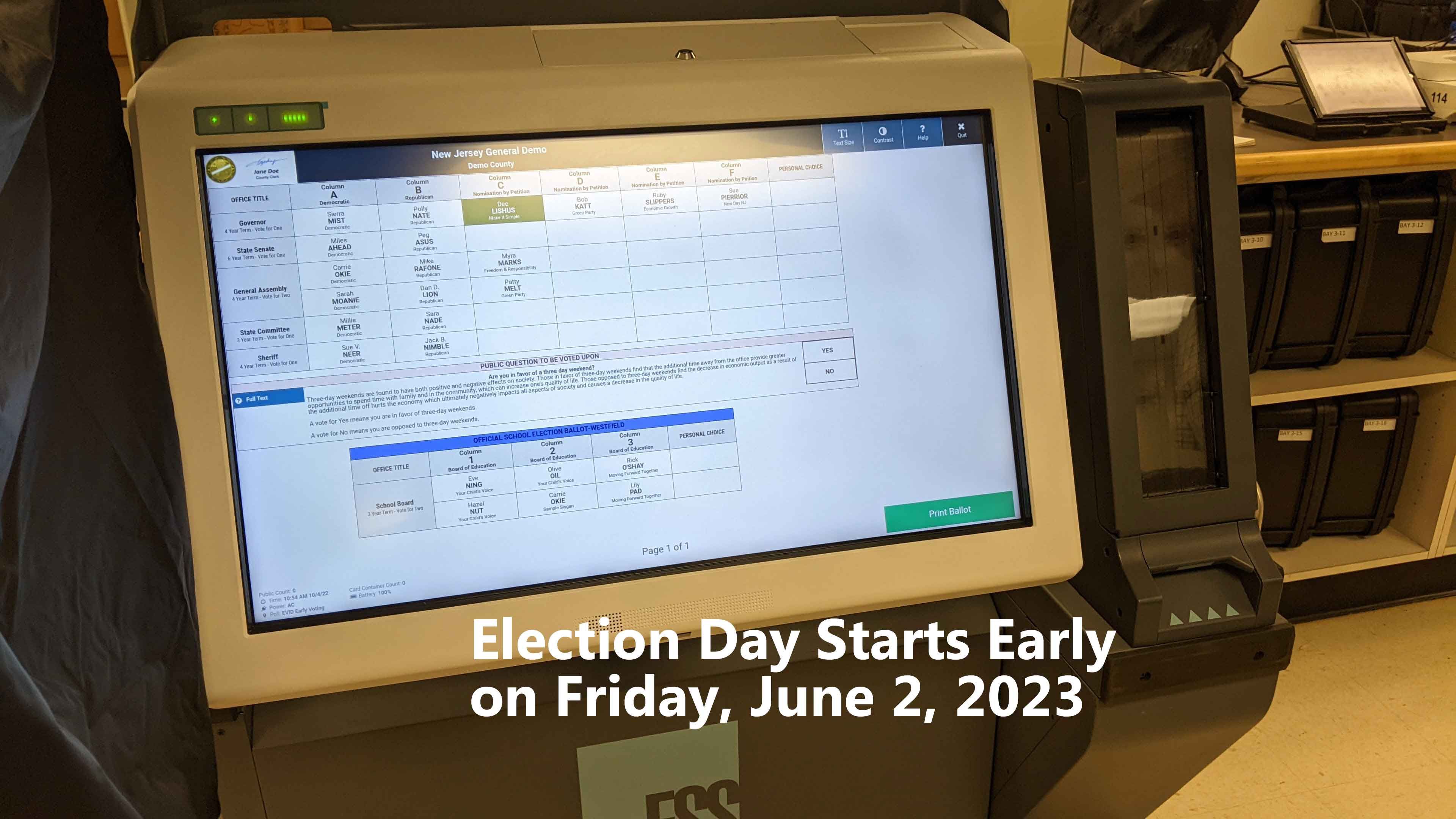 Election Day Early Voting on Fri. 6/2/2023 through Sunday
albert cifelli
alex valdez
check voting location
councilman delfim sarabando
councilman michael dolaghan
councilwoman eleanor villalta
councilwoman maria caamano
craig guy
early in person voting
early voting
eleana little
election 2023
election day
harrison nj
hudson county board of elections
hudson county clerk
hudson county superintendent of elections
primary election 2023
vote by mail
Jun 02, 2023
Election Day for Democrats and Republicans is on Tuesday, June 6, 2023. For those who prefer to cast their votes in advance, early voting will commence on Friday, June 2, 2023, and will continue through the weekend on Saturday, June 3, and Sunday, June 4. The Town of Kearny, NJ and Jersey City,...
Continue Reading...
News & Opinion
Articles from Contributing Writers
News & Opinion Articles about the Town of Harrison, New Jersey. Visit our Watercooler Harrison Community as well.