Harrison Mayor & Council Meet Tuesday, Sept. 19, 2023 Key Highlights
Sep 19, 2023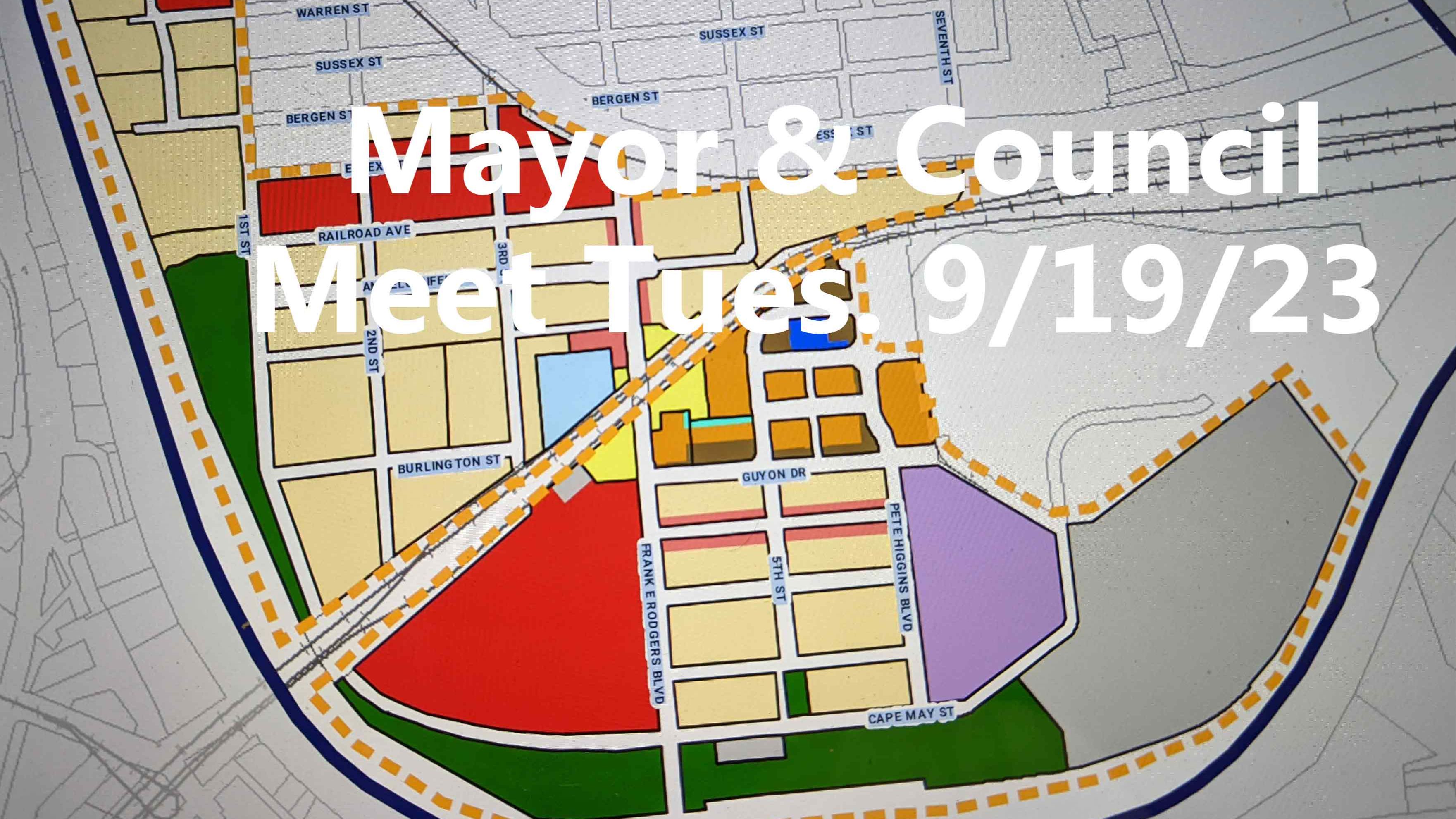 In the forthcoming Town of Harrison Mayor and Council meeting slated for Tuesday, September 19, 2023, at 6:15 p.m. at the Harrison Town Hall, several important items are on the Agenda. The meeting, which promises to be a pivotal one, will address a range of topics including the management of the Harrison Parking Center, a property tax abatement for a developer, the first pocket park, the sale of town-owned Parking Enforcement Smart cars, a street paving contract, and more. Here is a detailed breakdown of the key agenda items (there are more in full Agenda):
Award of Facility Management & Maintenance of the Harrison Parking Center
The Mayor & Council are set to award facility management and maintenance of the Harrison Parking Center to Laz Parking New York/New Jersey at a contract value of $193,869.00 plus pass-through operating expenses. The amount of the pass-through operating expenses was not specified. Despite the pressing need for repairs and preventative maintenance at the relatively new Harrison Parking Center facility, all bids for the repair project have been rejected due to exceeding the engineer's cost estimates. This has raised questions regarding the initial construction quality of the parking center and whether the Mayor & Council made a prudent decision to purchase the Harrison Parking Center from the County of Hudson who built it.
Sale of Town-Owned Smart Cars
In a move that has raised eyebrows, the town plans to sell its two Smart cars, previously utilized by Parking & Meter Enforcement personnel, for a mere $1.00 each to the Borough of East Newark and the Harrison Board of Education. The decision bypasses the option of a public auction which could potentially generate a fair market value exceeding $1.00 for each vehicle, given their current book value of around $5000 each.
Street Paving Contract
A&J Contractors Group Inc. is expected to be awarded a contract amounting to $565,301.50 for paving works on William Street, Davis Avenue, and Cross Street, enhancing the road infrastructure in the designated areas.
Harrison Waterfront Development Area Amendment
The council will discuss an additional amendment to allow the creation of the South 5th Street Pocket Park between Crucible Drive and Cape May Street, marking the first pocket park in the Harrison Redevelopment Zone. This comes amidst public dissatisfaction over the lack of green spaces in Harrison and concerns over Mayor James Fife's knowledge of the EPA's plans to use Harrison for dewatering toxic sludge from the Passaic River, a move he has not opposed publicly. The lack of promised Green Space to be utilized by all Harrison Residents has Mayor Fife scrambling to get some Green Space in the redevelopment zone but Mayor Fife, who is also the Chairman of the Harrison Redevelopment Zone, failed to put public green spaces in the Redevelopment Zone and has remained silent on the Environmental Protection Agency's plan to place a Toxic Sludge Dewatering and Concrete Encapculation plant in the former PSE&G Gas Works plant property that runs along South Frank E. Rodgers Blvd. from the Path Station to the Passaic River. The area was slated for a Community Center, Park, and Path Station drop off/pick up and turn around area to alleviate traffic on South Frank E. Rodgers Blvd. Mayor Fife has known for at least two years of the Toxic Sludge Plant but has not made any public statements as to whether he is in favor of or against the EPA plan.
39-Year Real Estate Tax Abatement
The meeting will also see discussions on granting a 39-year real estate tax abatement to 333 Somerset Urban Renewal LLC. The abatement is based on a finding that the current real estate market conditions do not allow for sufficient returns on investment to cover land, construction costs, and full property taxes. Some critics of Real Estate Tax Abatements also known as Payments in Lieu of Taxes (PILOTS) as shifting the burden of Property Taxes to long-term property owners due to increased costs caused by additional residents and their children in the Public School system. With record high rental prices for apartments in the Town of Harrison, is a 39-year property tax abatement really necessary? Maybe a question that Mayor Fife & Council members should be asked when this Ordinance is introduced.
Parking Ordinance Amendment
Lastly, the council will deliberate on increasing the parking fees on public streets from 70 cents to $1.00 and from 50 cents to $1.00 in certain designated areas within the Town of Harrison. It is not clear what these increases are in terms of per-hour fees in the Town of Harrison. Hopefully, a clarification will be made to state what the Amendment to the Parking Ordinance is necessary.
Public Session
During the public comment portion of the Mayor & Council meeting, anyone wishing to ask a question or make a comment may do so by lining up at the podium. You can comment when an Ordinance is introduced and during the Public Session at the end of the meeting. The Mayor & Council have a five-minute maximum time to speak per individual at the Public Session. You can get a lot of information if you ask questions in five minutes although other towns have 10-minute maximums. The Town Clerk keeps track of the 5 minutes. Mayor Fife can extend your time so do not let the 5-minute time limitation be an excuse for you not to participate in the Public Session.
Lastly, if you know that you can't make the meeting, you can email your question and/or comment to the Harrison Town Clerk Paul Zarbetski at [email protected] or dust off your typewriter to type a letter and send it to Paul J. Zarbetski, Town Clerk, 318 Harrison Avenue, Harrison NJ 07029. You need to submit the question or comment at least 2 hours before the scheduled meeting time.
Remember, The quality of democracy depends upon the degree of public participation. Democracy survives if you participate in it starting in your local community.
Are you going to the Mayor & Council meeting? What is your question or questions you are going to ask? Let Us Know Your Thoughts on our Community Discussion Board. If you have not signed up yet to participate you can Sign Up now.
Submit An Article
Your Harrison
Submit An Article for Publication and we will give you a byline. Click Submit Article on Menu.