Bridge St. Bridge Closed Mon. Aug. 28th to Fri. Sept. 1 2023 for Repair
Aug 27, 2023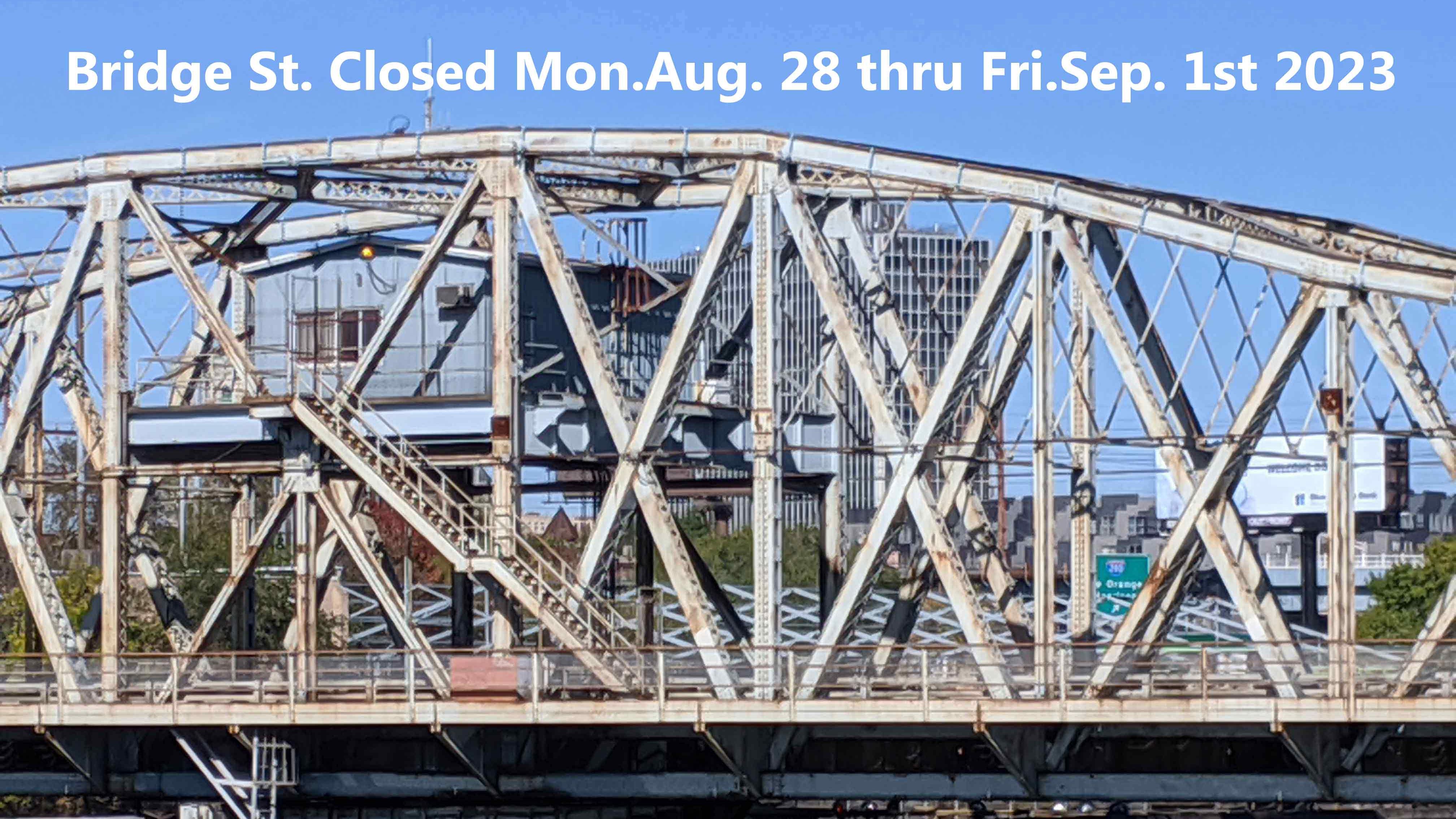 The Bridge Street Bridge, a vital vehicular artery in our community, will be closed for repairs on Monday, August 28, 2023, to Friday, September 1, 2023. The construction work will be carried out between 9:30 am and 3:30 pm, weather permitting.
During this period, the bridge will be inaccessible for public use. This closure is necessary to ensure the safety of both the public and the construction crew as they work on the bridge.
The reason for the closure is to carry out essential construction work on the bridge. While the specific details of the construction work are not available at this time, such projects typically involve maintenance, repair, or upgrades to improve the safety and longevity of the bridge.
To navigate around the closure, the public is advised to follow the designated detour signs. There are two possible routes. One is using the Route 280 Westbound ramp located at the intersection of North 2nd Street and Cleveland Avenue and then keeping to your right to take the first exit after the Stickle Bridge to McCarter Highway East or Westbound. In the alternative, you can take Passaic Avenue down to the Clay Street Bridge located at the intersection of Passaic Avenue and Central Avenue, in the Borough of East Newark NJ.
The closure may cause some inconvenience (is an understatement), but to repair the bridge these measures are necessary to ensure the safety of the public and the construction crew, and to maintain the quality and longevity of the Bridge Street bridge.
Let Us Know Your Thoughts on our Community Discussion Board. If you have not signed up yet to participate you can Sign Up now.
Submit An Article
Your Harrison
Submit An Article for Publication and we will give you a byline. Click Submit Article on Menu.